In 1942 civic-minded residents who realized a blood bank was needed for emergencies created by WWII, founded the Shreveport Memorial Blood Bank. Operating as a nonprofit organization, during its 70 years the blood bank has had different names to reflect its growth and in 1996 it became LifeShare Blood Centers and now operates throughout many areas of Louisiana, East Texas, and southern Arkansas.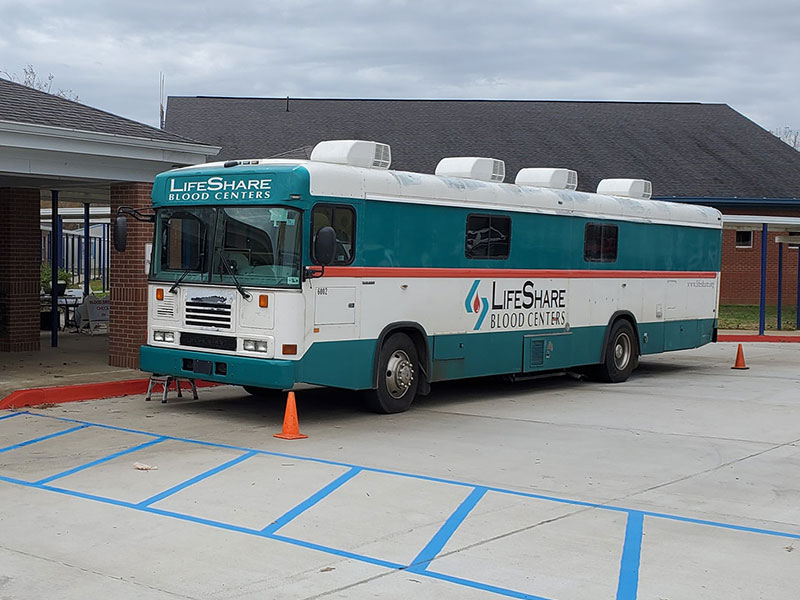 "Still a community blood center, our priority is to ensure a safe blood supply, available during all times of need. We depend on volunteer donors from these communities to make this possible."
Blood and blood components are collected from volunteers through whole blood donation and apheresis procedures for select blood components (red cells, plasma, and platelets). LifeShare also provides patient treatment procedures such as therapeutic apheresis and mononuclear cell collection, as prescribed by a physician.
LifeShare Blood Center is regulated and licensed by U.S. Food & Drug Administration and accredited by AABB, a member of the American Rare Donor Program and an affiliate of the National Marrow Donor Program.
Licenses & Certifications
LifeShare Blood Centers is licensed by the U.S. Food & Drug Administration and accredited by AABB. LifeShare also holds additional credentials appropriate to responsibly and legally conduct business.
Whole Sale Drug and Device Distributors
Permit To Operate         FDA
Certificate of Registration
Certificate of Registration – System
IRS Determination Letter
LANOS Standards for Excellence
Louisiana Certificate of Good Standing
Whether it is at a donor center or community blood drive, giving blood with LifeShare gives people in your community the chance at life. When you commit to giving for life as a LifeShare donor, you give hope to patients in need. The only way we can do that is through your donations.