One in three people will need blood at some time in their life. When someone in the communities we serve needs blood, it is our responsibility to have it safe and readily available. The only way we can do that is through your donations.
With no substitute for human blood, volunteer blood donations save lives right here in our community every day. If you can give blood, please do. If you can't, please encourage and support others who can and help spread the word. Donating blood only takes a short amount of time a few times a year, or when you are eligible.
The blood donation process generally follows these steps:
Before giving blood, make sure that you meet the requirements, get a good night's sleep, eat regular meals and drink plenty of fluids. 

After you present a photo ID and read the information sheet you will undergo a mini-exam (temperature, blood pressure, heart rate, and iron level) and then provide confidential answers to health history questions. 

The donation takes place in a comfortable chair. Most donors feel a slight prick when the needle is inserted and nothing after that. 

After the donation, you should sit down and have a snack and beverage. If you experience any light-headedness let your donor technician know and lie down until you feel better. Do not use tobacco products for the next 30 minutes. Leave the arm bandage on and do not engage in strenuous activity or lift heavy objects for the next two to four hours. For the next 24 – 48 hours be sure to increase fluid intake. 
Anyone at least 16 years of age, weighing at least 110 pounds, and is in good health can donate blood.
Sixteen-year-olds must submit a permission form signed by a parent or guardian.
Some people may be temporarily or permanently prevented from donating blood due to certain health conditions. If you have a question about your eligibility to donate blood, contact your local LifeShare Donation Center.
Thank you for your interest in donating blood and helping to save lives! Please complete the following reinstatement form if you were:
previously deferred from giving blood by LifeShare (

or one of our legacy blood centers

),
or
told by LifeShare Blood Center you were ineligible due to a deferral that was applied to your donor record.
*You will be contacted via email or mail once your reinstatement has been completed. Due to the high volume of reinstatement requests, it could take 3-4 weeks before we are able to review and respond to your reinstatement request. Thank you for your patience.
Every two seconds, someone somewhere needs blood. One of every seven people who enter the hospital will need blood. That person maybe you, your loved one, friend, or co-worker. With all the wonderful advances in modern medicine, there still is NO substitute for human blood. The blood that helps patients comes only from caring people who volunteer to help others by donating their life-saving blood.
In the short time it took to read the above paragraph, 11 people needed blood.
Will you help? Schedule your donation here.
LifeShare must collect approximately 500 units a day to meet patient's blood needs throughout our communities. Volunteer blood donors are the source and lifeline of hope for these patients.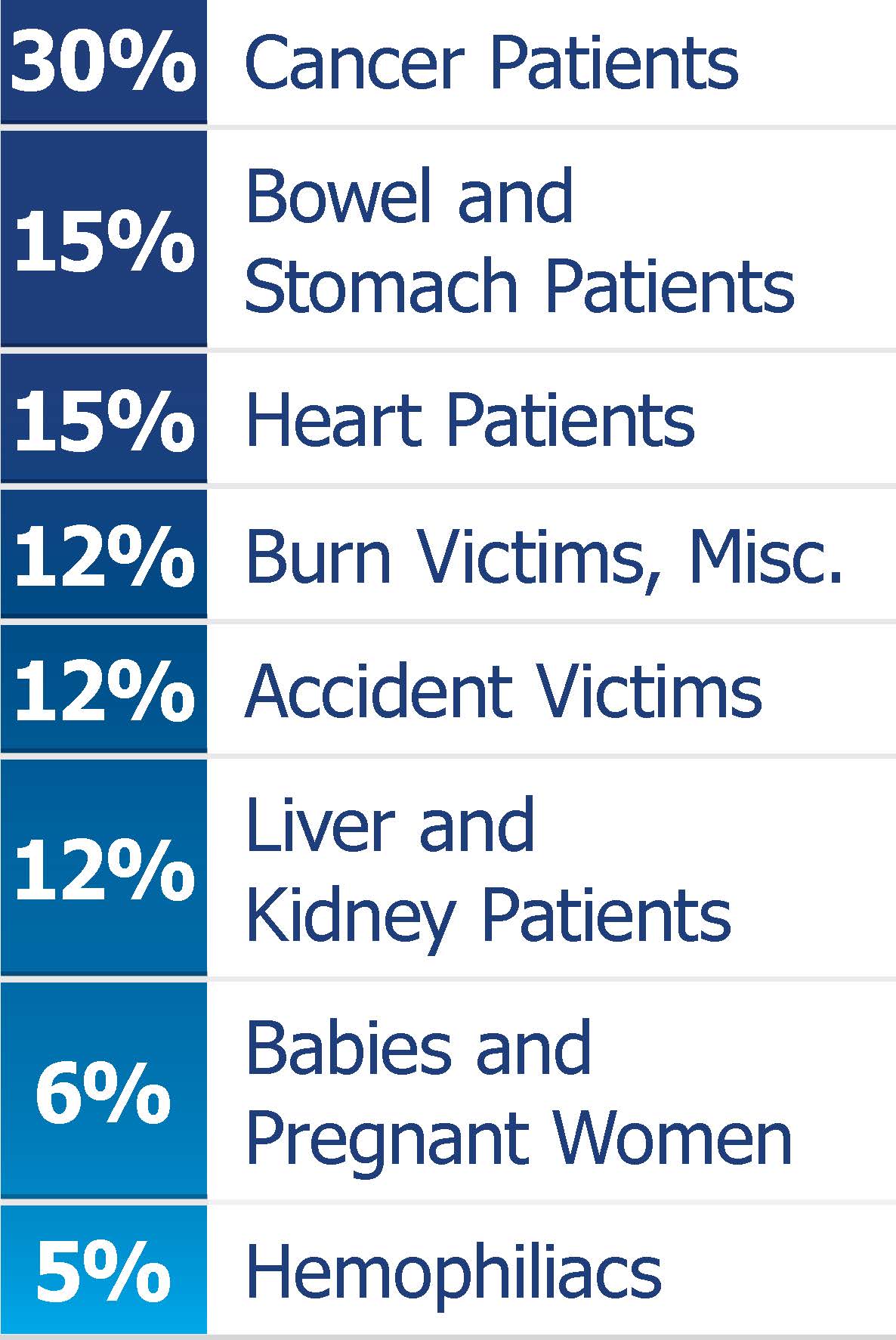 How Different Types of Donations Help Patients
Based on your blood type and patient needs, giving the right type of blood donation helps ensure the best use of your life-saving gift.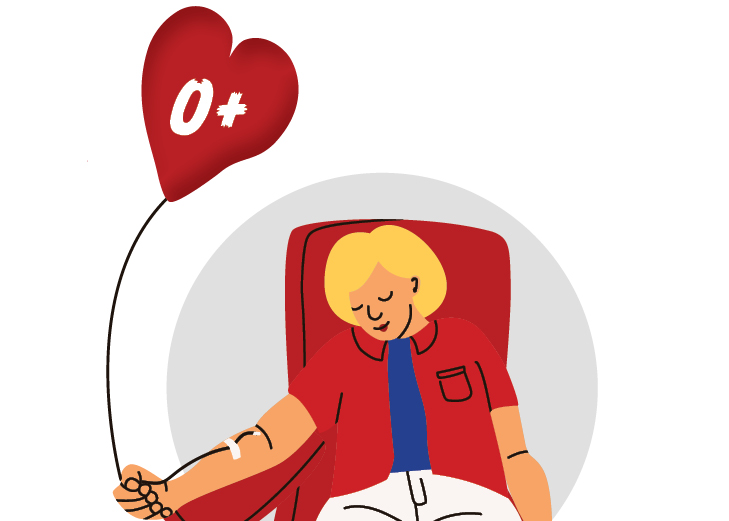 Whole Blood Donation
Whole blood donations are the oldest form and traditional type of donation. Whole blood is transfused to help patients when separated into its specific components of red cells, platelets, and plasma.
Patients helped: This procedure helps patients who undergo surgery or trauma.
Total time: About 1 hour
Donation time: 15 minutes or less
How often can you donate?
Every 56 days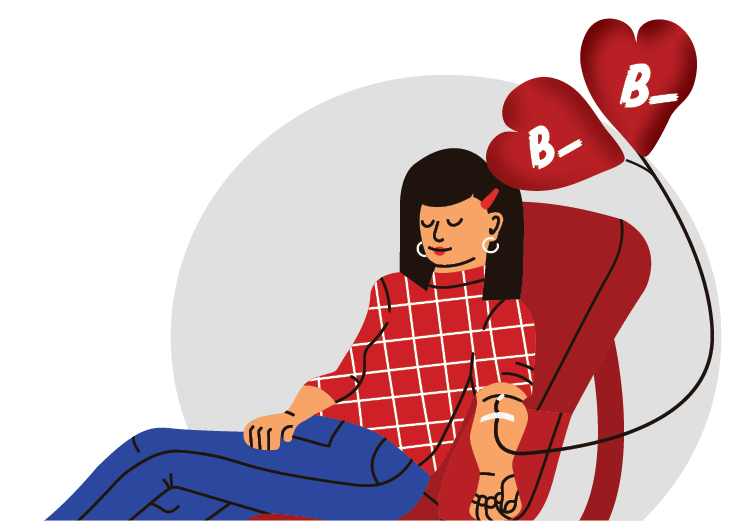 Super Red Or Double Red Cell Donation
Power red donations improve safety for patients and donors. A smaller needle is used in the automated process and results in only the donation of red blood cells — the most needed blood component. The donor loses less blood overall and the patient receives two doses of red cells from the same donor.
Patients helped: This procedure helps pediatric patients, trauma or surgery patients, and people with severe anemia.
Needed Blood Types: O-, O+, B+, & B-
Total time: About 1 hour and 15 minutes
Donation time: about 30 minutes
How often can you donate? Every 112 days—up to three times a year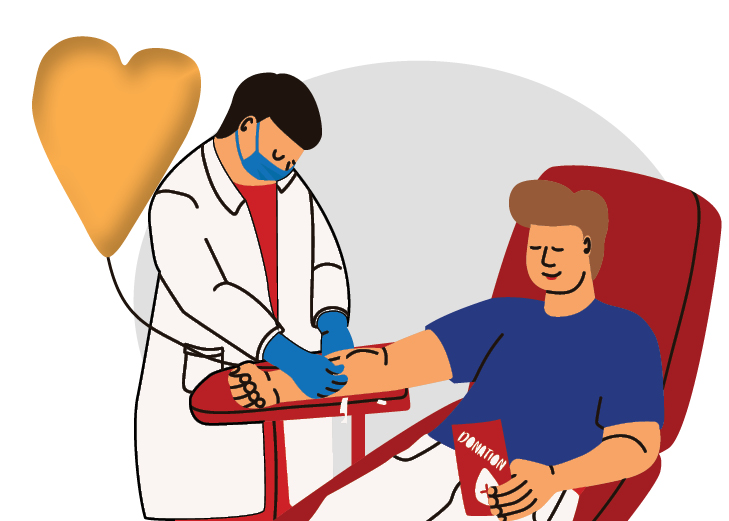 Platelet Donation
Platelets are the cells that circulate within our blood and bind together when they recognize damaged blood cells. Platelets can only be donated at a LifeShare donor center. Donors who give platelets do not give red cells during the donation process. Platelet donors are frequently needed because the shelf-life for platelets is only a few days (some of our platelets are becoming 7 and 14 day products)
Patients helped: Patients with blood disorders, open heart surgery, organ transplant, and cancer patients.
Needed Blood Types: A+, A-, B+, AB+, & AB-
Total time: About 2 to 2.5 hours
Donation time: 1.5 to 2 hours
How often can you donate? Every seven days, or up to 24 times a year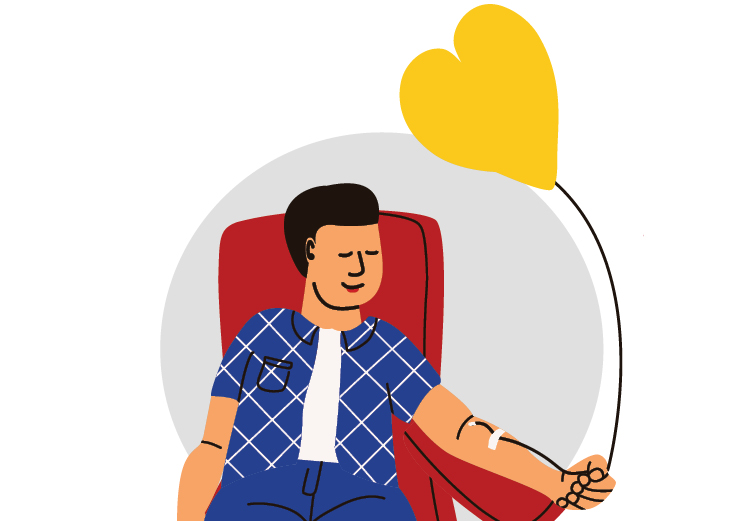 Plasma Donation
Plasma is the liquid component of blood and transports cells, proteins, hormones, and vitamins. Your plasma contains proteins which defend our bodies against invaders and help blood to clot.
Patients helped: Patients with severe
burns, clotting disorders, or in shock.
Needed Blood Types: AB+ & AB-
Total time: About 1.5 to 2 hours
Donation time: 30-45 minutes
How often can you donate? Every 28 days, or up to 13 times a year
Learn more about giving blood and our donation programs:
QUESTIONS ABOUT BLOOD DONATION?
One out of every three people will need a blood transfusion during their lifetime. Can you help provide it?